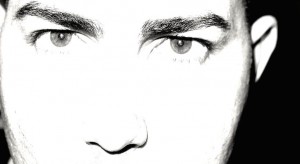 Hello, my name is Enrique Ricabal and I'd like to take a moment to share a little about myself.
I am originally from Havana, Cuba. I spent the early years of my life there, moving to the United States in late 1996, but I am now proud to call Miami my home.
For as long as I can remember I have had a camera in hand, capturing memories of friends, family, vacations, scenery and life in general. Photography has always been my passion. From my first camera in Cuba when I was just a boy, I was always amazed by the ability and gift that is to capture thoughts and stand time still in a photograph. A Photograph allows me to capture a moment, a smile, a tear, a thought all just right before the moment passes by. I began researching and self-teaching myself as much as I could, everywhere I could. I have studied books, watched tutorials, attended workshops and while my skill has certainly improved from my beginnings I hope I never lose my still present thirst of learning more.
I love what I do and my goal is for you to enjoy the whole experience by making you feel comfortable while capturing relaxed, genuine and natural portraits. Once accomplished, I guarantee you will fall in love with the results.
Please feel free to contact me with any questions you might have. I look forward to the opportunity to work with you!